we are reimagining what it means to grow old
Learn More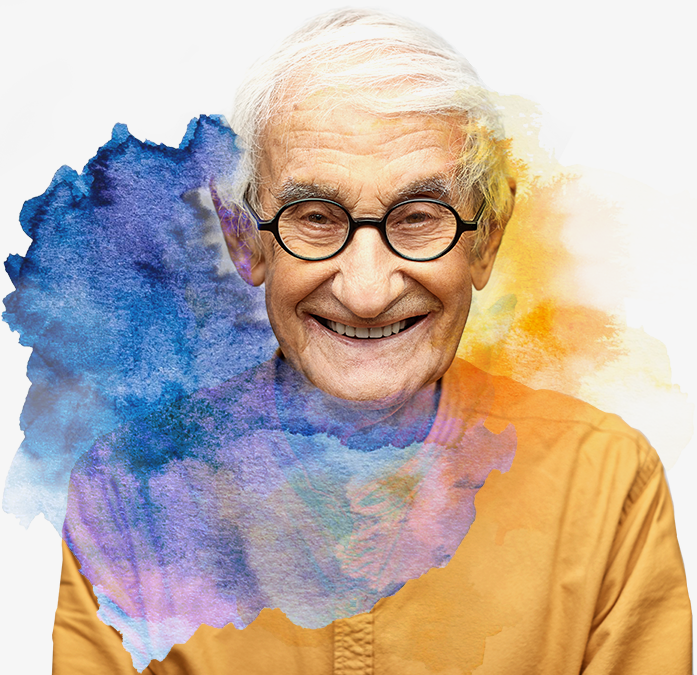 Edenbridge integrates medical and personal care into a system that works for elders – at our centers, in elders' homes and as part of a community. We want elders to decide for themselves where to live and what care to receive. The services provided in our centers and in homes support happier, more meaningful and connected lives.
Our vision: Transform how people age.
We envision all elders being able to live meaningful lives in their homes and communities and enjoying strong relationships with family and friends. Supported by Edenbridge, family members stay connected with elders without being overwhelmed by managing their care.
Our mission: Build programs for elders that reflect their beliefs and preferences.
We customize care for each person's needs, in our centers or in their homes, and promote personal independence. Our goal is to help elders lead lives of meaning and joy.
We guide all the care participants receive – in their homes, in our centers, and even in the hospital. We build coalitions and partner with communities that want to help elders avoid nursing homes and continue to lead their lives in the community.
The Program of All-Inclusive Care for the Elderly (PACE) is our starting point.
We have added to the PACE model a special focus on supporting our participants' personal autonomy and their capacity for leading meaningful lives. We are also working to extend the PACE model, which now serves only low-income elders, so we can also serve middle-income elders.
Are you interested in receiving PACE services for yourself or someone you know?
Visit the Edenbridge PACE website for more information about Edenbridge PACE at Skyland Town Center, the first PACE program in Washington, D.C.
For people in other parts of the country, PACE services may be available from other PACE organizations, which you can learn about on the National PACE Association's website.